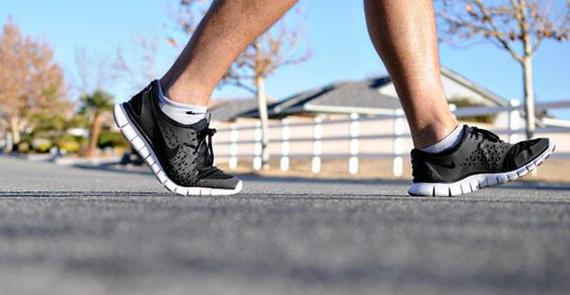 What is the difference between living in the Spirit and walking in the Spirit?  Galatians 5:25 suggests that Christians typically live in the spirit without walking in the spirit, rather than the other way around.
Most Christians can wake up every day and acknowledge they love God, they have accepted Jesus as their Savior and they want to do what is right in the eyes of God.  We so often walk out the door and are immediately distracted by the world (for some of us, that happens before walking out the door).
Over the weekend I want to challenge you to do three things:
1)  Look for ways to serve others (and do it) – God will give you the opportunities and if you want to walk in the spirit as Galatians says, you'll follow through and do what pleases God.
2)  Praise Him for the good things – I tend to write off small daily wins as just part of the day.  Let's start the habit of praising Him for every win.  He gets all the glory.
3)  Share your faith – You probably read 1 & 2 and thought, "no problem".  Now let's get you out of your comfort zone.  Don't worry about a script.  When you feel God leading you to share about Jesus in a conversation this weekend, let your words be an overflow of your heart.
My prayer for you:  That by doing this three things this weekend you will feel closer to God and more confident and walking in the Spirit, rather than just living in it.